Iron Maiden "The Future Past Tour 2023"
Iron Maiden, the greatest heavy metal band of all time, returns next year to our country with an exclusive tour, "The Future Past Tour 2023", and three dates that will take place on July 18th in Barcelona, July 20th in Murcia and July 22nd in Bilbao.

After taking the world by storm with their "Legacy Of The Beast Tour", which has covered their entire career for nearly two years, Iron Maiden are immersing themselves in a journey back in time to feudal Japan with their spectacular latest album, "Senjutsu" (2021), whose more complex and elaborate style takes a look at the band's great classics.

In the band's own words: "The Future Past Tour will feature a selection of previously unreleased songs from our most recent studio album, 'Senjutsu', projected onto 1986's iconic 'Somewhere In Time', as well as other classic cuts". Steve Harris adds, "It's been a long wait! 2023 promises to be an exciting year. We really enjoyed our last visit to Barcelona, so it will be great to come back again. It will also be great to return to Bilbao, where we haven't played since 2014 and Murcia, which we last visited in 2005!"

More info www.madnesslive.es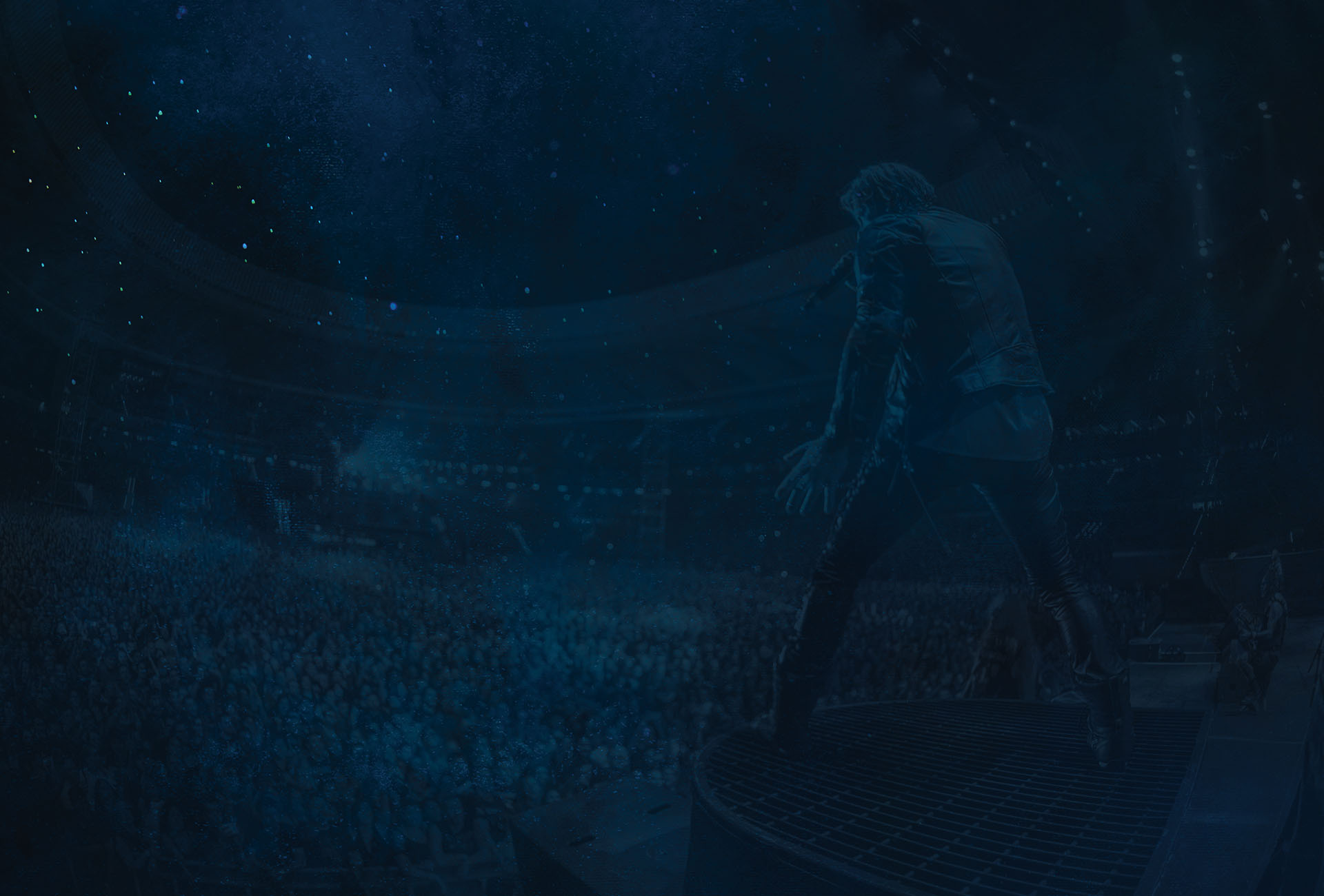 BUY YOUR IRON MAIDEN TICKETS
Iron Maiden Fan Club pre-sale November 2 at 10:00
General Sale: November 3 at 10:00
Ticket information: Only a maximum of 4 tickets per user will be available for pre-sale and 6 tickets per user and card for general sale. Tickets exceeding this number may be cancelled.
Tickets only at www.madnesslive.es.


Iron Maiden (Barcelona)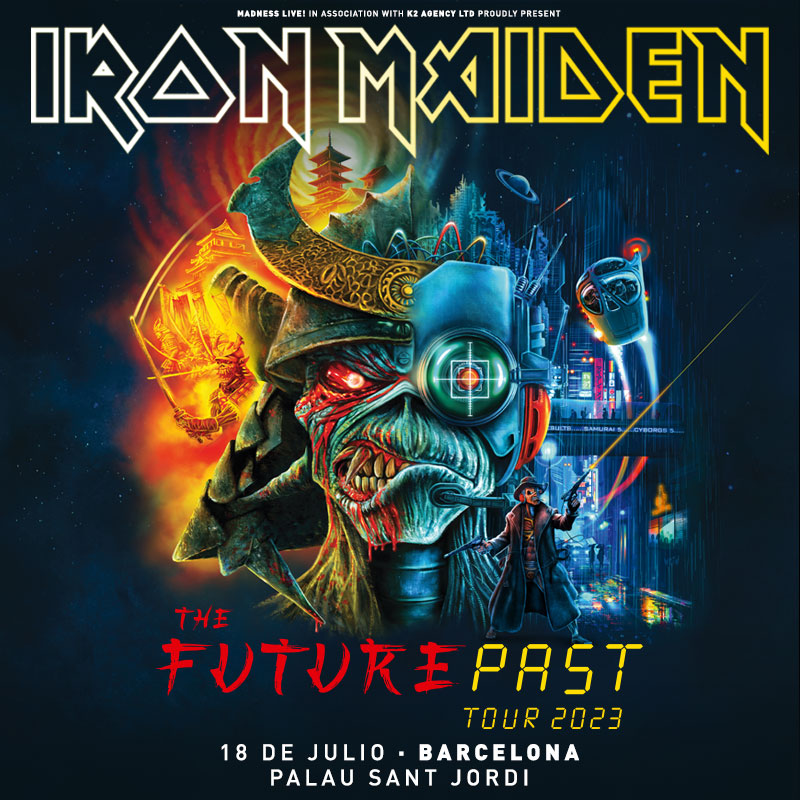 18 de julio 2023
Palau Sant Jordi (Passeig Olímpic, 5-7)
BUY TICKETS
Iron Maiden (Murcia)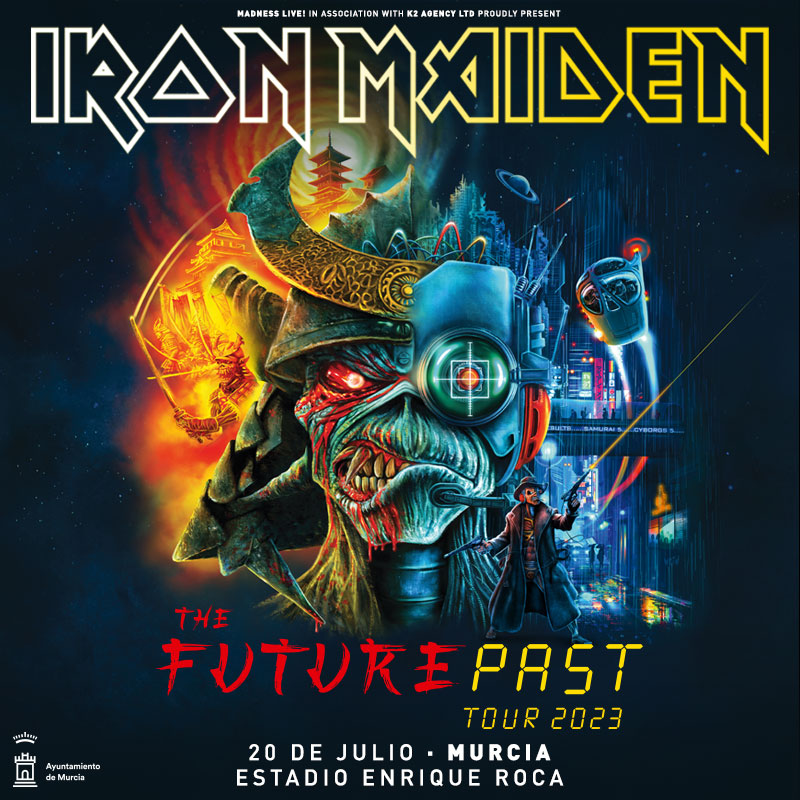 20 de julio 2023
Estadio Enrique Roca (Avda. del Estadio, s/n)
BUY TICKETS
Iron Maiden (Bilbao)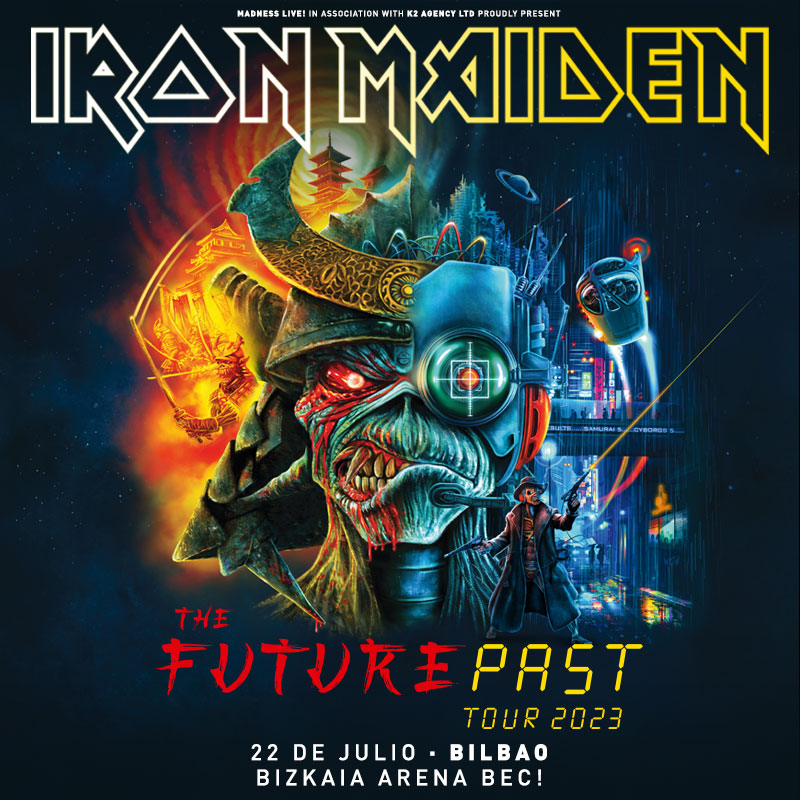 22 de julio 2023
Bizkaia Arena (Azkue Kalea, 1)
BUY TICKETS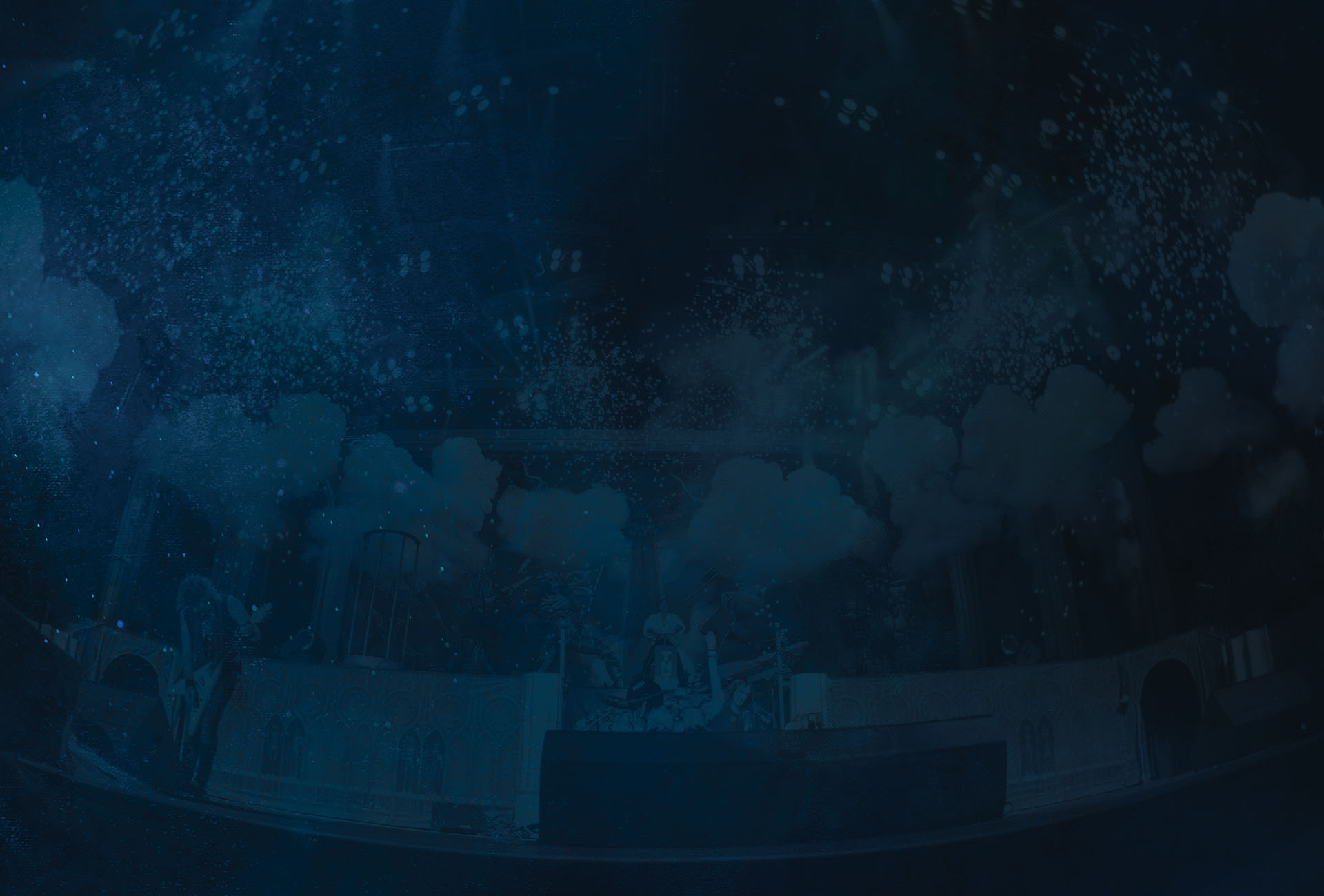 FAQ frequently asked questions
Where can I buy tickets?
Tickets are only available through www.madnesslive.es. Any ticket not purchased on www.madnesslive.es is susceptible to be fraudulent. .
VERY IMPORTANT recommendation
Do not wait until the day of the event. Access your private area on the website www.madnesslive.es to download your updated ticket.
Is there a Black/Golden Circle area? Can I secure a spot in the front rows?
No, tickets for the front rows are not sold, and it's not possible to reserve such space. As with any event, if you want to be in the front, you'll need to arrive early.
Can I bring food inside?
Yes. You can bring food like sandwiches per person, as long as it doesn't require the use of cutlery. No lunch boxes or other containers are allowed.
Can I bring drinks inside?
Yes, as long as the drink is non-alcoholic and in a plastic container of less than 50cl. For security reasons, the container will be opened and the cap will be removed during the venue's entry check.
If the show has already started, can I still enter?
Yes, you can enter even if the event has already started. You can access the venue during the show by presenting your ticket.
Can I buy tickets at the venue's ticket office?
Tickets can be purchased on the day of the event, subject to availability.
Is smoking allowed inside the venue?
No. According to the Law 42/2010 of December 30, 2010, smoking is strictly prohibited inside our venues. Failure to comply with this regulation may result in expulsion from the venue. The use of electronic cigarettes is also not permitted.
Are there tickets for minors?
Minors are allowed to attend the event, but those under 16 years of age must be accompanied by a responsible adult and follow the instructions indicated on the following link. There is no distinction in ticket prices for minors; they have the same price as any other general admission ticket. If the minor does not have an ID, the family book or any document that identifies the minor will be valid.
Are there specific areas and tickets for people with reduced mobility?
There are specifically adapted areas for people with reduced mobility. The security personnel will assist anyone who requests access to these areas. Tickets for reduced mobility are linked to the requirement of being accompanied by an assistant. These tickets can only be purchased by contacting www.madnesslive.es. Currently, the tickets for reduced mobility are sold out for all 3 cities.
The venues have different access zones; how can I find mine?
Your ticket details the designated zone and entrance gate. These areas will be clearly marked within the venue, and you can also find the access map on the same website a little further down.
If I have purchased tickets but can't attend the event on the day, will I get a refund?
No, there are no exchanges or refunds for tickets.
I can't find my ticket, what should I do?
Remember that you can always download your tickets from your private area on the website. IMPORTANT: Check the email you provided for the purchase; the tickets should also be there. Check your spam folder if necessary. If you can't find the ticket, contact Madness Live Customer Support, but please don't wait until the last moment, as we cannot guarantee that we will be able to assist your request in time.